[column width="1/1″ last="true" title="" title_type="single" animation="none" implicit="true"]
Lamb is a very subjective item. Many people feel that New Zealand or Australian is the best and others feel there is no lamb other than American and are willing to pay the premium price for it.
Lamb from each region has its own distinguishing characteristics including flavor, size and price. What are the differences then?
American Lamb:
American lamb is just that, it has been raised in the U.S. Most quality American lamb comes from Colorado and the Midwestern States and is grain fed. This breed is the largest in size and many say is the highest in quality and consistency.
American lamb has grain in its diet and thus tastes less "gamey" compared to imported lamb which is typically grass fed. It is also the most expensive available. American lamb is very sensitive to market conditions which makes availability and size variable. Lamb farming is a small industry in the U.S. which is why supply and demand is a major issue.
Australian Lamb:
"Aussie" lamb has become a very popular item today. It has been cross-bred with American lamb to create a larger more consistent product. Not too many years ago Aussie lamb was very undesirable. The lambs were raised primarily for their wool and the meat was almost a by-product of that industry. This meant a very inconsistent product in size and quality.
Today Aussie lamb is also raised for consumption to a specific size and weight which produces a quality product that is less expensive than American domestic lamb. It is of a medium size and resembles that of American lamb the most.
New Zealand Lamb:
New Zealand has long produced lamb for its wool industry. This breed is of small stature and many believe is of the least quality compared to American and Australian lamb. Consequently it is also the least expensive lamb. Many customers use this product because of its attractive cost and consistent sizing. When compared to American and Aussie lamb, the price is right.
Popular Lamb Cuts:
Lamb can be purchased a few different ways, "Primal", "Sub-Primal" and "Portion Control". Most customers purchase "Sub-Primal" or "Portion Control". Unlike beef, when lamb is portioned, they become "Chops" not "Steaks".
Popular Primal Cuts – Bone-In:
Leg, Loin, Hotel Rack, Shoulder, Saddle
Popular Sub Primal Cuts:
Rack Split Chine Off, Loin Boneless Trimmed, Leg Boneless, Shank, Shoulder Boneless
Popular Portion Control Cuts:
Lamb Rack, Frenched, Lamb Rib Chop, Frenched, Lamb Loin Chop, Lamb Shoulder Chops, Lamb Leg, Frenched Carving
So, which Lamb is the best: American, Australian or New Zealand? Perhaps all of them, depending on your specific needs. Try them and decide for yourself!
[/column]
[column width="1/1″ last="true" title="" title_type="single" animation="none" implicit="true"]
Dried figs are great and all, but if you've ever tasted a fresh fig you know that there's no contest between the two. Sweet and honeyed, fresh figs are a rare treat meant to be savored. They were, after all, the foods of the gods.
When you see figs in the supermarket or farmer's market grab a bunch, because they can be hard to find despite their long season, which runs late summer to fall. They might not always look perfect, and that's okay because figs rarely do. The sign of a perfectly ripe fig is when you see a bit of bend in the stem and the feel of the skin is supple. Crackly skin is fine, just stay away from figs that are overly soft or oozy.
Figs are delicious eaten right out of hand, but using them in recipes is an even better way to enjoy the delicate and scarce late summer fruit. We found just the recipes to help you do that.
[/column]
[column width="1/1″ last="true" title="" title_type="single" animation="none" implicit="true"]
One out of eight films created for Electrolux' 'Now You're Cooking' campaign.
Direction: Victor Köhler & Albin Holmqvist
D.O.P: Hannes Isaksson
Producer: Amanda Nordlöw
Food Stylist: Cilla Göthlinder
Typography & Art Direction: Albin Holmqvist
Agency: House of Radon
Campaignsite: Nowyourecooking.tumblr.com
[/column]
[column width="1/1″ last="true" title="" title_type="single" animation="none" implicit="true"]
Still toiling away in a grey office building? Boring! According to BT's 'soonologist', you'll get more done with coffee, cake and connectivity
Working in the coffice
Only connect: who needs to commute when you can be a coffice worker?
Age: As old as free Wi-Fi.
Appearance: Half coffee shop, half office. Hence the name.
Just a few words in and you've already lost me. It's where all the cool kids work. Rather than commuting to a boring old office, they take their laptops to their local Starbucks or Costa, where they can …
Yap into their mobiles, hog the tables and wreck the atmosphere for anyone who just wants an espresso and a read of the papers? Well, yeah. But they can also surf the net, check their emails and access their Google Drives.
Is this another puff piece for the Guardian's "achingly trendy" Shoreditch-based coffee shop? No. This is a piece about the changing face of work, as described by Nicola Millard. She's a futurologist for BT.
A whatologist? She is paid to advise BT and its big customers on how working life will change over the next few years. She prefers to call herself a "soonologist".
She's joking, of course? One can only hope so, though one of her peers does call himself a "trend DJ". Millard's favourite place to work, she says, is somewhere with a bit of a life but no colleagues to distract her. "My four criteria for working," she says, "are that I need good coffee, I need good cake, I need great connectivity – the Wi-Fi wings to fly me into the cloud – and I need company."
That's all very interesting … But what does it mean for the rest of us?
Precisely. Not much if you're stacking shelves or changing old people's incontinence pads. But if you're a "knowledge-based" worker, Millard points out, all you need for most of the time is a phone, a computer and an internet connection. This could be in your local cafe – or it could be in your home. "There is no reason why knowledge workers shouldn't all be working flexibly in five years' time," according to Millard.
How much does a futurologist earn? I too have a gift for stating the obvious. It's not obvious to everyone. Just last year the internet giant Yahoo! banned its executives from working at home. Being "one Yahoo!", apparently, "starts with being physically together".
I think I'm going to be physically sick. I've got a better idea. Let's go to the pubfice.
Don't say: "I'm working late."
Do say: "I'll be working on latte."
[column width="1/1″ last="true" title="" title_type="single" animation="none" implicit="true"]
One of our most recent shoots, titled Breakfast Interrupted, is now live for your viewing pleasure. Shot primarily with the Phantom HD Gold at 1000fps, the piece is designed to showcase food in a beautiful and unusual way.
The idea was brought to us by our friends at marlinnetwork.com, for their annual breakfast event.
More at our blog.
[/column]
[column width="1/1″ last="true" title="" title_type="single" animation="none" implicit="true"]
There are many clever ways to stop wasting so much food in your kitchen. You can freeze leftover wine to make wine slushies. You can regrow certain vegetables with nothing more than a cup of water and a windowsill. Or, you can check out Sherri Brooks Vinton's new book "Eat It Up!" and learn all the tricks.
Vinton's book offers recipes that'll help you cook up pretty much any food scrap into a delicious meal ― think dishes like Radish Tops Tabouleh ― but it also shares other helpful tips along the way, like how to properly stock your fridge to fight food waste before it starts. Bonus: this can help you save some money too, because you won't have let your lettuce wilt, again.
We have a super informative excerpt from the book for you below. Read it and live it.
EAT IT UP!
The following excerpt is from Sherri Brooks Vinton's "Eat It Up!"
Out of sight, out of mind. I can't tell you how many times I've meant to eat it, I've planned to eat it, I've wanted to eat it, but I just forgot it was there. A tasty bit of cheese in the back of the drawer, three lovely steamed shrimp, half a cup of caramel sauce—how could I forsake you? To avoid losing valuable bites to the chaos of the fridge, it helps to have a system. Try some of these tips:
All leftovers live on one shelf. Visit it first before making your next dinner plan or shopping list, to see what you can eat up.
It's a date. Take a tip from the pros and label all leftovers or opened containers with a "made on" or "opened on" date. Keeping a roll of painter's tape and a marker in a nearby drawer makes it easy.
Squirrel it away. Bought the big size because it was half the price? It's not savings if you throw it out. When possible, section off the portion you can use right away and put the rest in the freezer. Works great for hard cheeses, family packs of meat and fish, cream cheese, butter, pasta sauce, breads, and cakes, and even keeps grains and flours fresher, longer.
Delicate on top. Sturdy produce, such as carrots, celery, apples, and broccoli, can live at the bottom of the crisper very happily. Layer more delicate items, such as peppers, peaches, and summer squashes that might bruise or crush on top of those. Lettuces, herbs, and other leafy items should be on the very top. Eat down through the layers.
Don't show your perishables the door. Sure, it's convenient to have the milk and eggs on the door for easy access, but it doesn't guarantee the longest shelf life. Through the constant opening and closing, the items on the door see the highest temperatures. If you have a high turnover of milk and eggs, you might not notice a difference, but if those items are going off before you can enjoy them, you might relocate them to a cooler compartment. Leave the door for the much less.
Keep dairy on the low down. Yogurt, sour cream, and milk do best on the lower shelves of the fridge, where the air is colder.
Keep meat on the way low down. Meat should be stored at the lowest point in the fridge, preferably in a meat drawer if your fridge has one. Not only are the lowest shelves the coldest (cold air sinks), but you don't want the juices from these items to drip on and contaminate any of your other refrigerated foods.
[/column]
[column width="1/1″ last="true" title="" title_type="single" animation="none" implicit="true"]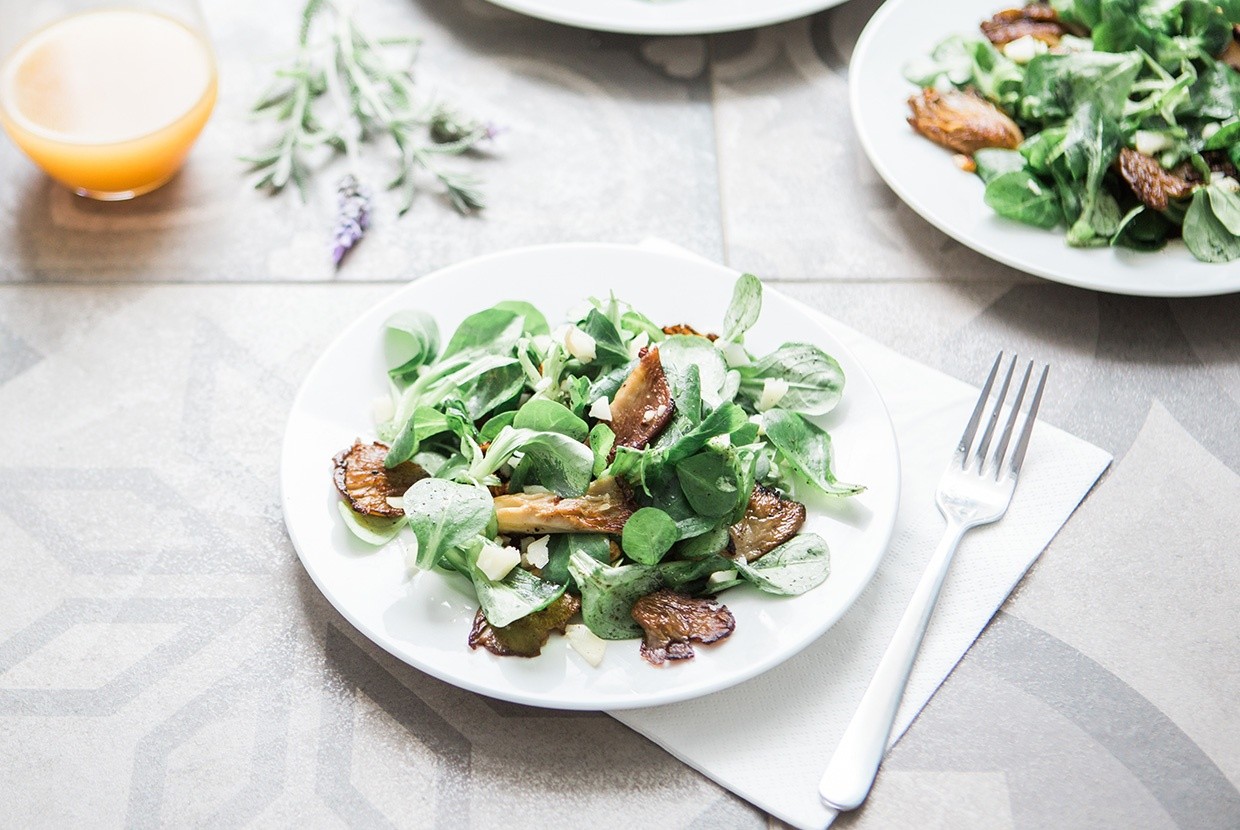 Basil is summer's defining herb. In many parts of the Western world, the blossoming of this herb coincides with many of the season's other darlings, like tomatoes and peaches. Naturally, the herb ― which is a member of the mint family ― is a perfect complement and can be found paired together in many dishes.
It is believed that basil first had its start in Asia and Africa ― but it quickly took off all over the world. While basil is available in over 60 varieties, the most popular kind is sweet Italian basil, known as Sweet Genovese. With big, soft leaves, it just begs to be served on top of pasta. Thai basil (which has smaller, pointed leaves) and purple opal basil (which is … purple) are also common these days.
Whichever kind you get your hands on, try them in a few of the recipes below.
[/column]